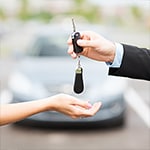 At New Way Auto in Jefferson, IA, we are always happy to help our community. If you need assistance in purchasing a used car, we have a few tips to get you started. Consider starting with a pre-approval so that you have facts that you can add to your budget.
It would help if you established whether you would have a down payment or use a trade-in. If you are going to trade in your vehicle, we can give you a trade-in value for that right away. Don't forget to consider what kind of insurance you will need and how much it will cost for your premium. You will also need to figure out maintenance expenses and any upgrades that you want to do right away.
When it comes time for you to start doing test drives, it is a good idea to check out the vehicle history reports for the vehicles that you want to see. Doing this first will allow you to save a lot of time if there is a report that you don't like.