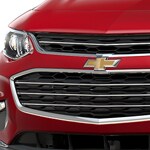 A 2021 Chevrolet Malibu is designed to fit the purpose. The car comes with safety gears necessary to keep you safe on the roads. Below are some of the safety features that come with a 2021 Chevy;
Anti-lock brakes
The car has ABS brakes that make drivers sense when the tire has stopped moving due to extreme braking. It will therefore modulate the brake pressure that allows the car tires to rotate. It, therefore, gives your Chevrolet Malibu the ability to turn while under brakes.

Stability Control
When vehicle handling limits become uncontrollable, the stability control shall automatically sense. It will reduce the engine power to help the car driver from losing control.

Front-impact airbags
The 2021 Chevrolet Malibu front impact airbags help to protect the head during a front impact. Mostly it happens during a head-on collision with another car.

Side Impact airbags
The side-impact airbags are for their rear and front seats, and they work to protect the torso during a side collision.