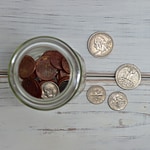 Auto finance continues to evolve, incorporating new products and new language. Classic auto finance terms remain in use, such as APR, actual cash value, and down payment. Our Jefferson, IA New Way Auto selected a few auto finance terms to demystify.
DMV Fees
You can't drive your purchased vehicle off of the dealership lot until you register it with the DMV and purchase license plates. For your convenience dealerships offer these services at the dealership. Called DMV fees, they ensure that your new ride is registered and has a license plate. This gives you the legal right to drive the vehicle out of the dealership and begin enjoying all of its features immediately.
Actual Cash Value
Not to be confused with KBB values, the actual cash value of a vehicle is a dealership's official valuation. When doing business with a particular dealership, it is their ACV for your vehicle that ultimately becomes the trade-in value. ACV doesn't necessarily reflect KBB values or the cash value of your vehicle on the open market and/or in private sales.